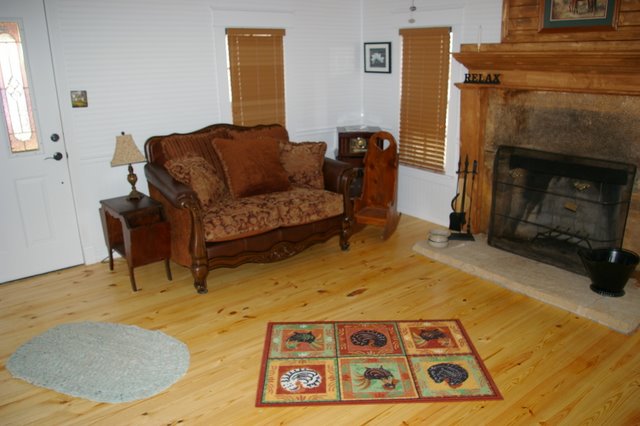 Over the years we have been contacted to work in some beautiful old homes, and we have re-finished floors in some homes that were over 100 years old.  Sometime however, the floors in an old home are just too far gone to refinish.
Such was the case with the Helm-Blair House.  A home that is on the National Register of Historic Places.  It was built in 1906 and was fully restored and updated in 2007-08.  The home is now a rental and you can find out more information about it at ozarkhistoriccabins.com.
Of course the new owners wanted the old pine floors refinished, but there was just too much wear and damage to make the project worthwhile and salvageable.   We installed a new 5 inch pine floor over the old floor and the floors turned out great.  The whole cabin and experience turned out really nice.