We recently re-oiled a beautiful re-claimed 12 inch wide sawed pine plank floor in Conway.   This home was built about 12 years ago and has one of the most unique floors that we've seen.   The floor was 2700 Square Feet of re-claimed heart pine planks that had been re-claimed from an old factory that was torn down near St. Louis, Missouri.  The original planks were about 2 inches thick, and they were sawed in half, but the original flooring company milled the planks where the old side was used as flooring to retain the old patina.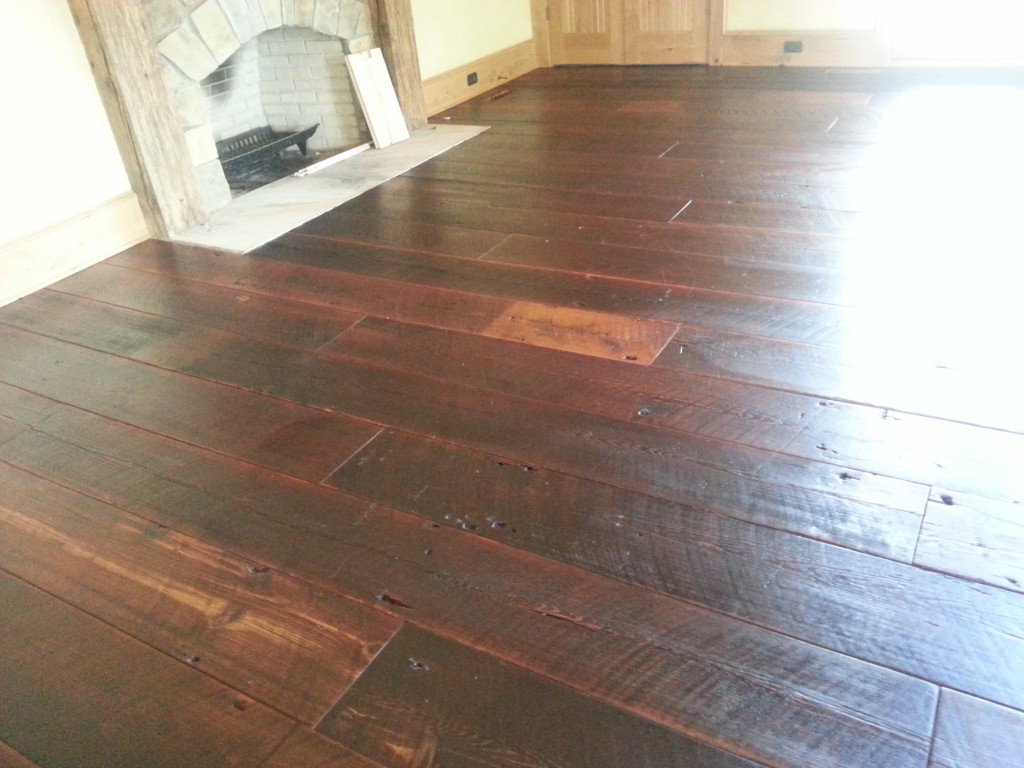 We contacted the original flooring company who installed and finished the floor, who was actually (and still is) located in Wisconsin, and did some research on how the floor was originally finished.   This is something that you want to be absolutely sure about before you start putting a new finish down on a unique floor such as this!!!     This is obviously NOT and inexpensive floor.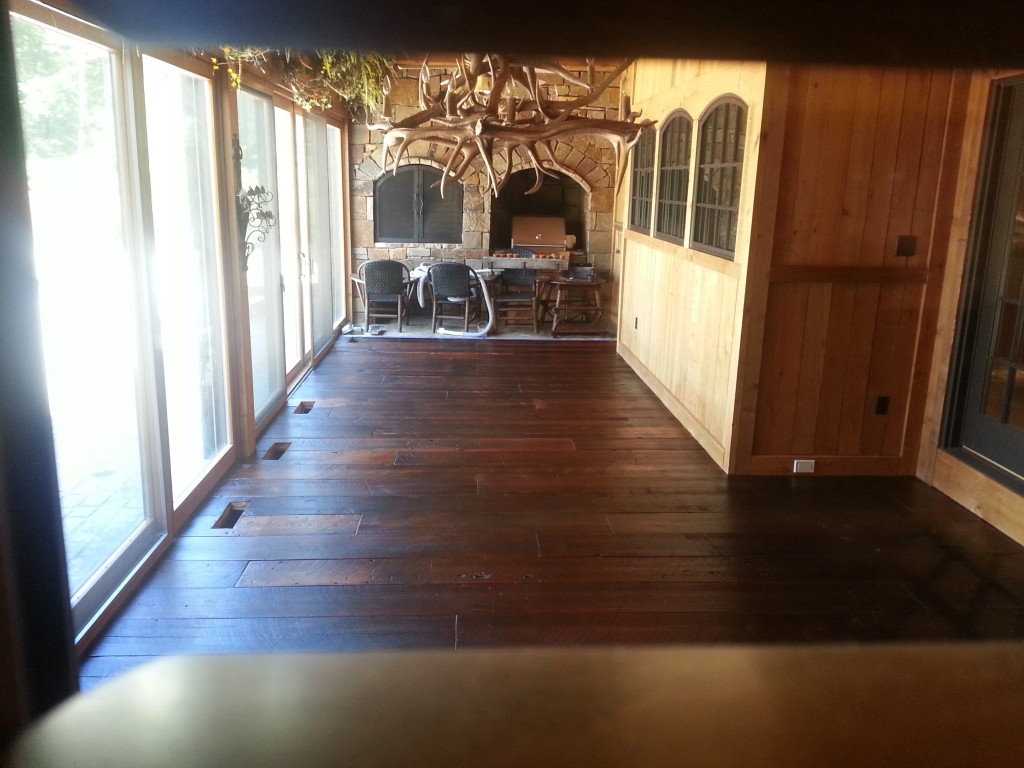 Even though the 12 year old floor had some wear, it was in surprisingly good shape in many areas.   We used the same oil as the original and gave the floor new life.  The re-oiling process brought back the depth, luster, and hid all but the deepest of scratches in the old pine floor.    I am really impressed with this product, in durability, application and ease of re-coating/repair, so we intend to start using more of this product on these types of rustic, distressed or hand-scraped floors in the future.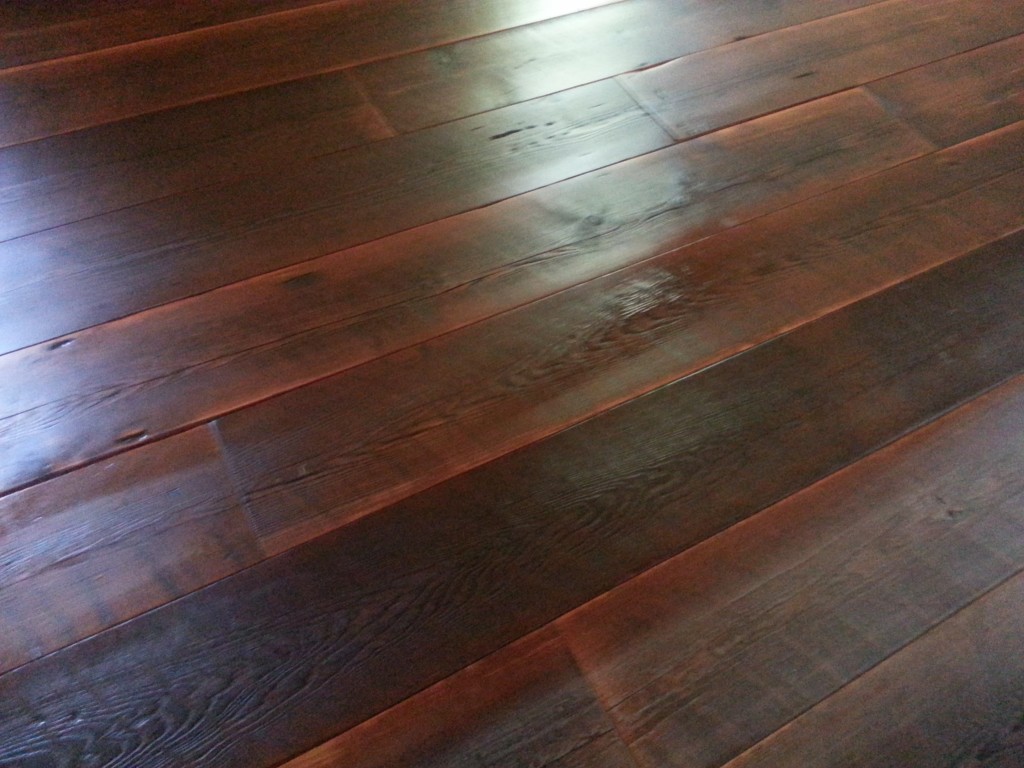 Sorry for the quality of these pictures, because they were taken from my camera phone.   I hope to get back into the house soon with my better camera and take some better photos after the new owners have moved in.